Day In The Life of HyperACTion
Today was one of those days that you look back and go "THAT WAS A GOOD DAY!". It all started with everyone asking me to do a training on my BOOKLET strategy and here's how the day played out.
WORK WEAVING DAY! (+ funniest day in Internet land!) Just hanging out and helping #BigDreamers take action + money online (+ take kids to beach, shopping, milkshakes, pancakes & burgers!) #Unjuggled
5.30AM
Get up & make Coffee
6.00AM
Sketch Notes & Outline for #BookletTraining
6.15AM
Write + Send Email Promoting THE FREE BOOKLET TRAINING
6.30AM
#Mission6 1:1 Client Session, Marketing + sales + brand strategy chats was downloaded!
7.30AM
FB LIVE" The BOOKLET TRAINING!" 300 comments & 3 FB LIVES later! WATCH IT NOW http://bit.ly/BOOKLETTRAINING3
The BOOKLET TRAINING 1 of 3
The BOOKLET TRAINING 2 of 3
The BOOKLET TRAINING 3 of 3
9.30AM
Make a heap of sales #hyperaction BOOKLET sales (cause of the epic value of downloaded in the training!)
10.00AM
Pancakes for kids
10.30AM
Coffee at Bullit The place + moment I finally got the clarity for 2018 year long mentorship program = #mission12! I practice what I preach and launched it while waiting for my coffee! (👉 message me for details!)
11.00AM
Beach for Swims & Play
(+ a sneaky launch video for #Mission12 The 2018 Mentorship Mastermind on a 12-month mission to create 12 x #6FigBrands in 2018 ) VIDEO
👉 http://bit.ly/MISSION12LAUNCH
(how amazing are the 3 x white birds that fly behind me in the first few seconds #messages + #meaning)
12.40PM
Preorder a BOOKLET from Cat the 1st one to #launchbylunch based on the BOOKLET TRAINING challenge
12.40PM
Milkshakes & Smoothies with kids
1.00PM
Christmas Shopping with kids
1.30PM
School Of Big Dreams #Day12 training for the #Hyperaction mini-course!
2.00PM
Preorder 2 x more BOOKLETS from Brenda Mangalore (CREATIVITY) and Paula Ivy (IPHONOGRAPHY!) I promised to buy BOOKLETS #launchedbylunch!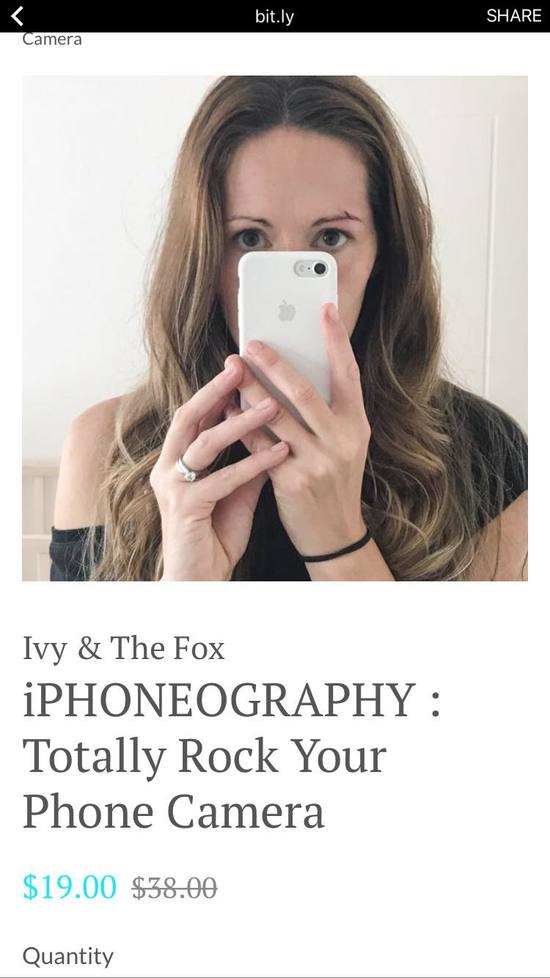 2.30PM
COMMUNICATE, CHEERLEAD and Answer Messages about #Mission12 + buy #makingmagicmasterminder Callies BRAND KNEW YOU = CLARITY sessions she'd launched by the arvo! Sooo excited!
4.30PM
Friday Family Funnight = Dinner Burgers at Beleporto
5.30PM
Family Friday Funnight Finished with Icecreams!
6.30PM
Kids + Parents in Bed with movie
10.38PM
Another #BigDreamer & #Mission6er drops a BOOKLET
DROPS MIC 
Love Jana
RE: #HyperACTion Booklet – preorder the digital copy now and save 50% with coupon code "HYPERPREORDER" 👉  bit.ly/HYPERACTIONBOOKLET
RE: #Mission12 = Only for those who want to create a #6FigBrand IN 2018! I'm on a mission to help work with + walk through 12 x more #6FigBrands in 2017 (AKA be apart of a collective creation of 6 figures!) , my clients are superstars! I just help bring out the superstar that was always there! It's only if you want to create a 6 figure brand in 2018! & want to walk alongside others doing it too! message me if you want more details 👉  m.me/jana.kingsford